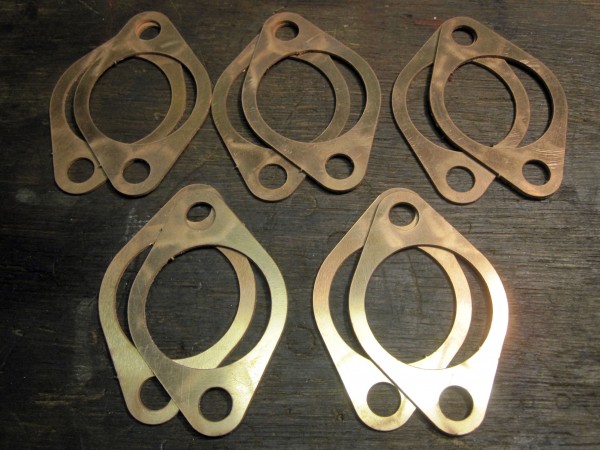 Download exhaust gaskets dwg for CNC cutting
To request other file formats please send an email to saabv4[at]saabv4[dot]com.
Exhaust gaskets can be laser or water jet cut from soft grade 1mm copper sheet. The exhaust collars and the exhaust manifolds must be ground flat and no gasket sealant must be used to guarantee a perfect seal.