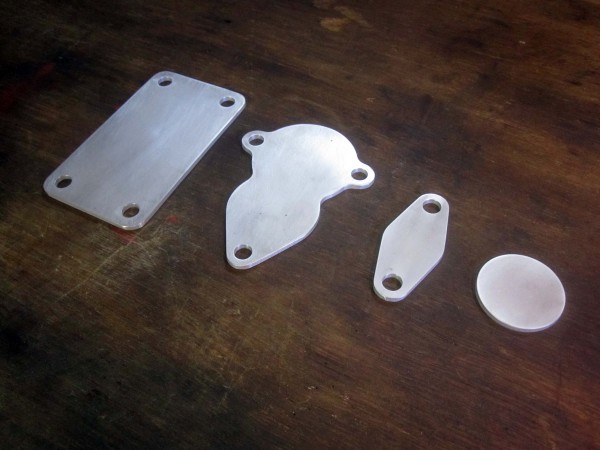 Download blanking plates dwg for CNC cutting
To request other file formats please send an email to saabv4[at]saabv4[dot]com.
These blanking plates can be used to keep dust and dirt out when cleaning, painting and storing engines. They can be laser or water jet cut from e.g. 3mm aluminium or plexiglas. The fuel pump blanking plate can also be used if the mechanical pump is replaced with an electric pump. In this case it's best to fabricate it from (stainless) steel or aluminium and use a paper gasket on installation.