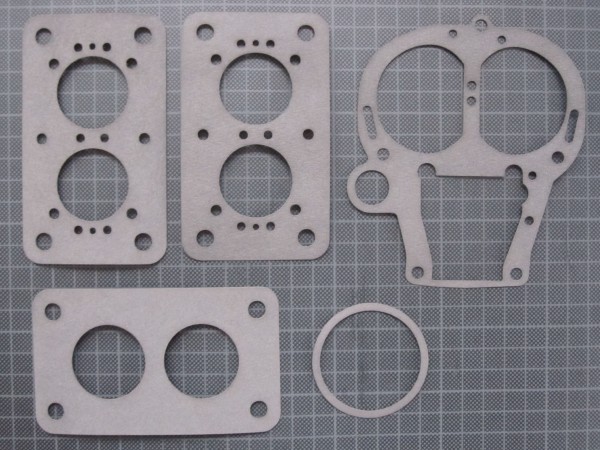 Download Solex 32 TDID gaskets dwg for CNC cutting
Download Solex 32 TDID gaskets pdf for A4 desktop printing and manual cutting
To request other file formats please send an email to saabv4[at]saabv4[dot]com.
Carburettor gaskets can be cut from 0.5mm gasket paper or similar (cereal/ pizza box or manila folder and a smear of your favourite grease both sides) with a laser cutter or an oscillating knife. Check the mating surfaces on the carburettor for straightness and if needed grind them flat with valve grinding paste on a sheet of thick glass to ensure a leak free connection.